Our Story
We got bit by the real estate bug in college and it hasn't left us since.
We started investing in rental properties, mini-storage, and commercial office buildings on a small scale. But, one big passion that has grown for us over the years is learning how to leverage technology to help us do things easier, more quickly, and get better results.
Building our first real estate website back in 2003 that began to generate free motivated seller leads online within weeks of it going live. Since then we've refined our marketing systems, website platforms, and overall strategy on what it takes to drive leads online in multiple different industries and have brought in over 1,253,267 real estate related leads online in the past 5 years alone.
Learn More About Carrot
We Love Marketing, Technology, & Helping Entrepreneurs
Real estate is our roots, but marketing, technology, and entrepreneurship are our passion. We decided to take that passion, experience, and knowledge and create the best website system for real estate investors that does the important things and none of the fluff.
If you're looking to finally have a real estate investor or agent website that gets search engine rankings and drives you free seller and buyer leads, to be able to take full control of your site from start to finish so your brand is unique to your target market and does not feel like just another template website, to generate leads the RIGHT way and be easy for you to run yourself, you're looking in the right place.
Our Vision
Our vision is to inspire and empower real estate professionals to gain true freedom and make a greater impact with their businesses.
Our Core Values
Be a Beacon of Positivity & Possibility
Have Fun & Be Different
Take Initiative & Show You Care
Craft Amazing Experiences
Adapt, Evolve, & Always Improve
Add Humanity To Business
The Carrot Advantage
As you know, there's no shortage of real estate investor and agent website templates on the market. Prices range from $1,500 upfront and $100/month to the low end of $10/month. But we felt there was a gap and real estate investors and agents haven't been served with what they truly need.
Where all of those other systems make up for cool features like deal analyzers and other fancy doodads, most of them lack the important things. After all, all of those fancy features aren't worth much if you can't get consistent traffic to your site, build credibility from your site when they get there, and convert them to customers from there. Many of those systems are great, but most investors and agents just don't need all of those features or added expense.
We focus on building clean, professional, flexible, and effective websites for real estate investors, agents, and entrepreneurs in other industries as well, to help you grow your business, gain brand identity, and live the lifestyle you want to live.
Ready to join the Carrot community? You'll like the weather over here 🙂
amazing team members
states
unified vision
Trevor
CEO
Trevor cut his teeth in real estate in college and through years of trial and error, learned how to generate leads online effectively through inbound online marketing (to the tune of 84,000+ real estate related leads and counting). He leads the Carrot team and focuses on helping members get the result they want. But, away from the business, Trevor loves mountain biking, golfing, and spends most of his time with his wife and 3 young kids.
Chris
Co-Founder & CTO
Fueled by gallons of coffee, Chris leads the design, development, and general nerdiness that makes Carrot run.
Admin
We are a team of admin warriors ready to tackle even the most challenging chaos, bringing down the naysayers who don't believe the impossible can be achieved. We combat reality by magically turning genius, yet crazy ideas into action and success. Fear us as we're unstoppable!
Jen
Executive Assistant
Jen is the one behind the scenes keeping Carrot running smoothly! Not only is she Trevor's assistant, but she also coordinates all our team events and adventures, mails out swag bombs to our members, and about a million other things in between. On top of that, she has 3 amazing kiddos who she loves spending time with and loves that Carrot gives her more opportunities to do that.
Customer Support
Every day we strive to support our members and help them reach their goals, whatever they may be. Whenever there's a problem our members have, we're there. Whenever someone needs help, we're there. Whenever our members need to vent to someone we're there. There's a reason we're called "heroes" and it's because whenever someone needs it, we're there. As long as it's between the hours of 8am – 5pm PST 🧡
Dan
Director of Customer Team
When he is not on a river or playing with his kids, Dan loves helping others learn something new and seeing that "Ah-ha" moment when their goals are met. He is also pretty sure the University of Oregon is not actually accredited.
Nathan
Customer Support Hero
Nothing excites Nathan more than music, technology, and helping others… except for maybe fine cuisine. Specializing in problem-solving, he is here to find the easiest solution to your technical issue.
Jake
Customer Support Hero
VR enthusiast, lover of puppers, coffee addict. Performing at the sweet spot between simplicity and purpose to answer technical problems with honest solutions. I'm fueled by craft beer, hip-hop, and tortilla chips.
Beth
Customer Support Hero
Beth loves to help people succeed through technology. When she's not helping Carrot customers, she loves walking and taking photographs in nature with her husband. She also likes chocolate and Diet Pepsi a bit too much.
Ryan
Customer Support Hero
Ryan is a tech enthusiast, guitarist, and loves helping other people. Being in a band himself, he is big on community and sharing ideas. With a background in IT, he is passionate about troubleshooting and getting to the bottom of the issue.
David
Customer Support Hero
David has a natural passion for helping people and being a resource for others to learn from. He spends his free time exploring the hidden gems of the Pacific Northwest with a bike and a camera.
Liza
Customer Support Hero
Customer advocate, relationship builder, passionate learner. When Liza is not helping people around her achieve their greatest potential, you can find her running after her puppy, cooking up a storm of world foods, or dancing the night away at salsa and bachata congresses. Fueled by sarcasm, Colombian coffee, Latin music, and puppies.
Customer Services
Here on the Services team, we pride ourselves on the collaborative work environment that we've created. We genuinely enjoy the work that we do on a daily basis and we love the people that we work with! On this team, we value each other greatly and aim to support each other in everything that we do.
We strive to never compromise on the quality of work that we produce and we're always looking for ways to provide our customers with a "wow" experience.
Lisa
Services Team Leader
During the day you are most likely to find Lisa buzzing around organizing everything in her path or creating efficient, actually useful, whole picture systems. If not there, she is probably outside feeding her soul w/ friends & family; hiking, snowboarding, backpacking or with some precious lake time in the sun. She thrives on the human connection & helping people get to where they want to be.
Emily
Customer Services Coordinator
Emily's main purpose in life is to help people in any capacity that she can. Her list of loves includes curiosity-driven adventuring with her boyfriend, appreciating the magical powers of music, teaching her dog human behaviors, and feeding people tasty kitchen creations. Practicing mindfulness and gratitude have taught her to slow down and appreciate this beautifully imperfect world.
Kim
Customer Services Coordinator
Kim has a love for everything organized. People are so cool and Kim loves to listen, connect, and help them in any way she can. When not checking off checklists you'll find her hanging out with her husband and two kids, hopefully out and about enjoying the beauty of the Pacific NW which she calls home.
Taylor
Customer Services Coordinator
As a team-minded collaborator and relationship-builder, Taylor is always ready to listen and help others succeed. A self-proclaimed amateur backyard gardener and biscuit maker, he is fully at home in the PNW and counts it as a blessing to be able to make a meal for friends and take a short walk up to Mt. Tabor with his wife on a summer evening.
Shaun
Design & Technical Integrator
"I am here to make sick-looking sites and brighten people's day." Shaun takes what you give him and makes it look great and still performs like a champ. He loves family, friends, and having a good time. Travels the world just to see what is on the other side. Here to help you shine.
Nate
WordPress Web Designer
Nate is passionate about bettering his community by creating innovative and engaging designs. A daydreamer, he is always thinking of new and exciting ways to communicate ideas. At home in Michigan, he enjoys drawing, painting, snowboarding, and kayaking. He loves trying new things and hopes to travel more and see the world someday.
Engineering
Together we strive to do work we love with people we care about, solve problems for our customers creatively and efficiently, and support other teams with data and automation. We produce high-quality software and the dankest of memes.
Chris
Co-Founder & CTO
Fueled by gallons of coffee, Chris leads the design, development, and general nerdiness that makes Carrot run.
Jonathan
Director of Engineering
Jonathan is passionate about building teams and innovative products. When he's not trying to change the world with technology, he enjoys playing golf with his kids.
Ben
Software Engineer
Ben is passionate about helping people build awesome things on the web. He loves dogs, climbing, mountains, and yoga.
Matt
Software Engineer
Matt is a full-stack developer and a Virginia native. He enjoys getting out into the woods for a hike, playing guitar, and good bourbon.
Bri
Software Engineer
Bri is a full stack engineer based out of sunny San Diego. She is passionate about writing clean code that does complicated things while still providing a simple user experience. When Bri is not nerding out, she enjoys learning home improvement DIY from YouTube, fixing old cars, boating, and rally racing with her husband.
Kelly
Staff Software Engineer
Bio coming soon!
Product
The Product team orchestrates ideas into reality, balancing customer empathy with business needs, and providing a layer of cohesion between all company functions.
Geoff
Director of Product
Product Leader with Software Engineering background and broad experience. Loves building platforms, working with awesome teams and enjoying the sun+ocean of San Diego.
Grady
Associate Product Manager
I love helping people figure out how to take an idea from inception to reality. Drawing out the blueprint to accomplishing a goal and implementing the plan is what get's me going. I also enjoy getting in a good run or swim and singing in a choir.
Katie
Senior Product Designer
Katie loves visual design and bringing ideas to life! She specializes in designing user interfaces, and loves building, improving and maintaining design systems. In her spare time, she loves looking at and making art!
Laynie
Senior Product Marketer
Laynie brings product stories to life to connect the right people to the right products to reach their goals, or to simply make life easier. When she's not crafting the story of Carrot, you can find Laynie eating her way through Atlanta, enjoying a game night with friends, in the kitchen trying out new recipes (or making them up), and hanging out with her husband, baby, and two dogs.
Cameron
Conversion Rate Optimization Specialist
Cameron is a long-time Carrot user and digital marketer joining the team to lead our conversion optimization and testing process. He's passionate about continually innovating and exploring new ideas. When he's not knee-deep in spreadsheets and data, he likes to spend his time hiking the mountains of Western NC, spending time on the lake, and endlessly refreshing Twitter.
Sales Team
The Sales team impacts the customer experience by helping people choose the right products and services with Carrot, building and maintaining relationships with our high-level members, and empowering them to see success faster.
Pete
Director of Sales & Customer Success
Pete has many passions. The biggest among them is connecting with people on an individual level, learning about them and their needs, and supplying them with the information and tools that will ensure their success. He has been involved in real estate for two years and has found a new level of enthusiasm helping others with their journeys. A sports enthusiast, Pete enjoys all things sports; but loves scuba diving and martial arts above it all.
Levi
Account Executive
Levi has a passion for helping people and his position at Carrot allows him to interact and communicate with others on a daily basis. He is not afraid to get things done. He enjoys spending time with his family and friends, hunting, golfing, and playing fantasy football. He also enjoys talking about anything sports-related, so don't be afraid to ask.
Brent
Sales Development Rep.
Brent loves talking to people, learning new things, and helping others grow. He strives to get better every day. He's married to his high school sweetheart, and they have four crazy boys. He loves the Chicago Bears and Chicago Blackhawks, and he also loves playing strategy board games. He began real estate investing a few years ago, and loves the process of taking a broken house and making it beautiful!
Michelle
Sales Development Rep.
Michelle is passionate about helping others navigate their way to success. She enjoys getting to know others' stories, desires, and goals; and empowering them to work toward their aspirations. As a lifelong entrepreneur herself, she understands the needs of fellow investors, agents, and business owners. She is also a mom to four amazing kiddos that keep life full of fun.
Success
We are the proactive outreach part of the customer team.
We use our data and expertise to help and celebrate with our best customers.
Adrian
Customer Success Manager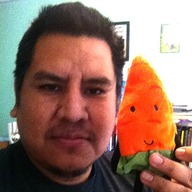 Adrian has been active in real estate full time since 2009. He has been able to combine his passion for inbound marketing with real estate investing. His kick is helping others find the success that he has had with Carrot.
Josh
Customer Success Manager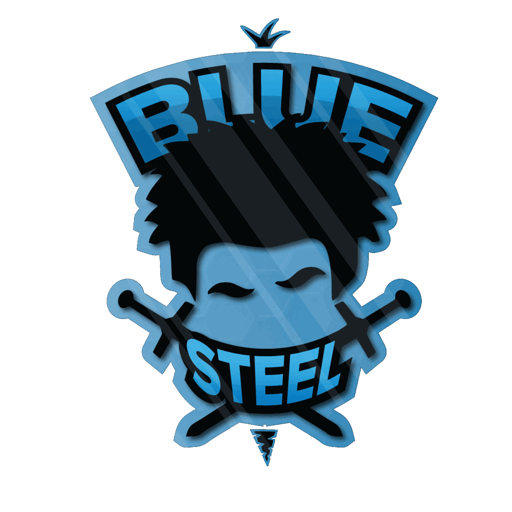 Josh likes to read, teach, write music, and brainstorm about business. He works to help people see all the angles, and explore solutions to their problems. He loves being married, hanging out with his kids, and listening to Radiohead.
Mason
Customer Success Manager
Mason is a people person who loves helping people learn to help themselves. His two favorite things are helping people get to that aha moment and food. If he's not hanging out with his wife or his friends, you can catch him playing video games, cooking, or making his own hamburger meat. He also will refuse to talk to you if you call it "pop" instead of soda.
Marketing
We strive to create honest and valuable marketing that we would be happy receiving ourselves. This requires careful strategy, attention to detail, and never half-assing it.
Trevor
Interim Director of Marketing
Trevor cut his teeth in real estate in college and through years of trial and error, learned how to generate leads online effectively through inbound online marketing (to the tune of 84,000+ real estate related leads and counting). He leads the Carrot team and focuses on helping members get the result they want. But, away from the business, Trevor loves mountain biking, golfing, and spends most of his time with his wife and 3 young kids.
Brendan
Content Marketing Specialist
Paid advertising and SEO gets me going. My Goals: Have fun and help people reach their goals along the way. Family guy, traveler, runner, and a HUGE baseball fan.
Brady
Digital Media Specialist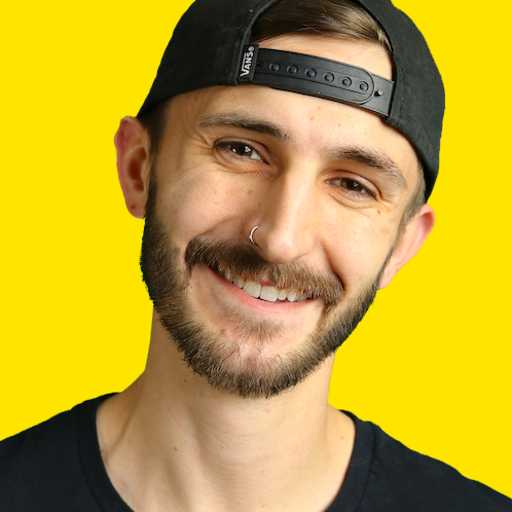 I love my job. I get to produce podcasts and create videos for Carrot! My main passion in life is helping others find their own comeback story. Storytelling, conversation, and writing music are what fuel that passion. Outside of work, I'm usually out adventuring with my gorgeous wife and our crazy little boy. Also, I like Volvo station wagons way too much.
Stephen
Digital Acquisition Manager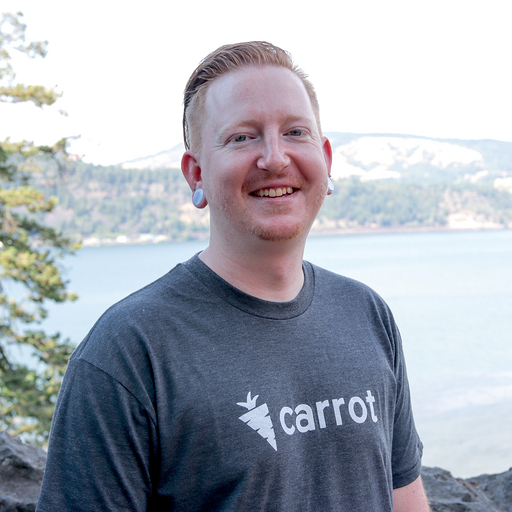 Loves the psychology of how people use the internet and how to improve communication to help others make decisions that impact their lives. Home is Tahoe and when not snowboarding in the fresh pow you'll find me on the closest racetrack, playing some Xbox with my girlfriend, or at a venue enjoying some live music.
Operations
The Operations team is the oil that keeps the Carrot engine moving. We connect all teams together to ensure efficient utilization of company resources. We help execute the vision of the Leadership team.
Alex
Director of Operations
Alex works to make Carrot more effective. He makes lists and spreadsheets for everything in life because organization is life. When he isn't behind his computer you can find him enjoying the outdoors.
Tim
Project Coordinator
Tim is a Carrot customer-turned-employee. First 2-time CarrotCamper in the house! He runs a wholesaling business in Delaware using Carrot, SEO, and PPC and is now an operations guru at Carrot. Tim is also addicted to playing tennis and will do anything to improve. He is a foodie at heart and loves exploring new places and cuisines!
Andre
Knowledge Base Coordinator
Andre likes to start her day early, before the birds wake, setting and keeping a strong momentum. An avid reader, runner, and cook. She enjoys learning, laughing, gardening, singing, and dancing. She wants to help you be successful and will make sure you have fun along the way.
Danni
People Team Leader
Danni is a checklist nerd that likes to get. stuff. done. She gets a ton of joy out of serving the Carrot team & making sure that everyone is set up for success. When she's not working, Danni enjoys playing cards with her husband, coaching & playing soccer, watching the Office, and playing with her one-year-old, Ollie.
---
Be a Part of the Carrot Journey
When you join the Carrot team you're not just joining a new team, you're joining a family.
Want to come along for the ride?